Street Furniture helps in advertising that connects with consumers on a face-to-face level. Bench and bus shelter advertising make an impact on the vehicular and pedestrian audience. If it's a broad-based coverage in many markets or focused on a single neighborhood, Street Furniture advertising is a great platform to broadcast high-end fashion, entertainment as well as for packaged goods. Scroll down to uncover 3 innovative type of street furniture advertising!
Commuters at Michigan Avenue witnessed decorated bus shelter that was made entirely of oversized LEGO bricks. This was done to promote the Museum of Science & Industry's new "Brick by Brick" exhibit that celebrates LEGO bricks and spotlights 13 of the world's engineering marvels created from thousands of the tiny bricks.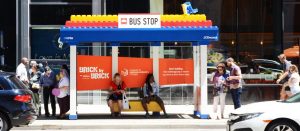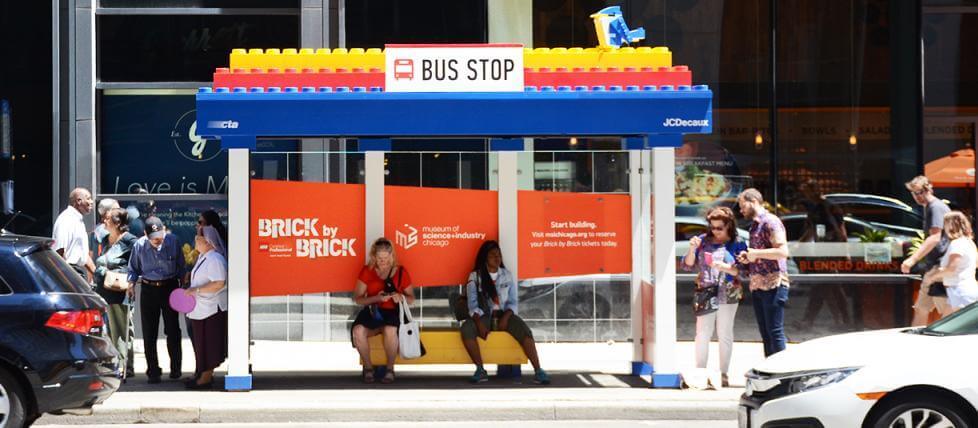 A human-like mannequin was seen incubating in plastic at a West Hollywood bus stop, an unsettling image designed to promote Netflix's new show, Altered Carbon which garnered significant attention from the passersby.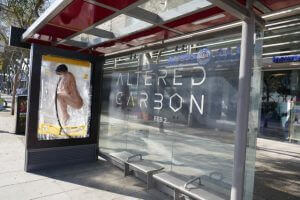 The Outdoor Advert from McDonald's titled Steaming Transit Shelter was done by Cossette Vancouver advertising agency for the product. The side panels of the bus shelter were used effectively to promote their famous product using the streaming cup of coffee.