Billboards are one of the most popular and an effective form of advertising. Billboard flex banner design plays an integral role in marketing. Scroll down to uncover 2 big mistakes which are usually seen on roadside banners!
Design & Size for Location
One big mistake which is generally seen on billboards is that there is too much information. This makes it uninteresting and the audience may just not bother. Also, the size of the banner should be relevant depending on the target audience. Mostly, roadside billboard flex banner are witnessed by pedestrians and motorist who only get a few seconds to see the banner hence you need to keep it simple. Additionally, this problem will be made worse if your banner is too small and cannot be seen from a longer distance. Moreover, for printed banners, size is everything. You may save money by buying smaller; however, that money would be a waste if no one can see it from a distance.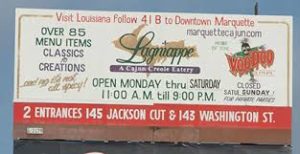 Headlines Should be Quirky and Engaging
Another common mistake which is seen on billboard flex banner is simply adding the name and logo of your company as a headline. In case you are trying to win new business, you are trying to win that business from people who don't know who you are. Only displaying your brand name is not going to attract or engage them. Keep the company name for later and make your headline mean something to everybody. Make sure the text size of the headline is going to be big enough to be read by your target audience. Then make it bigger than that.