Epson has recently expanded its existing product portfolio with the addition of two new printers under SureColor SC-S range – the SC-S60670L and S80670L. Both are industrial models, use high-capacity 1.5-litre-ink pouches, also called the bulk ink solution, and run with UltraChrome GS3 ink technology – Greenguard Gold-certified for low chemical emissions on Epson's PrecisionCore TFP printheads.
The Epson SureColor SC-S range – the SC-S60670L is a four-colour printer while the S80670L is a nine- or ten-colour printer. Sharing his views on the need of ink pouches, Milind Chavan, manager for prographic products with Epson India, opined that today, everyone wants ink at an affordable rate. Keeping in view the same, the new range of printers has been equipped with the bulk ink system which reduces running cost when compared with cartridge system.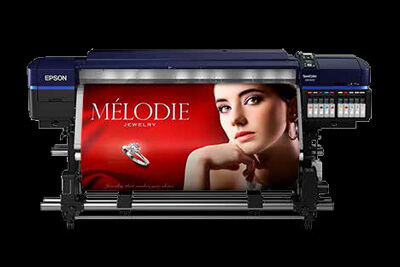 "By using a pouch, we are reducing the cost of supplying ink in cartridge. When it comes to wide-format printing, ink usage and profitability through savings becomes a sweet spot. With the bulk ink solution versus the cartridge model in a scenario where you are using around 10 litres per month, it makes more financial sense," Chavan said adding that with the bulk ink solution, the running expenditure is brought down to Rs 2.5 from Rs 3.5 per sqft.
It has been observed that while the business is growing in the wide-format industry, but the margins of PSPs are shrinking. Elucidating the areas, Chavan said, "There are three main areas where our clients i.e. PSPs can save – ink, media and power consumption. With the introduction of ink pouches, Epson printers open saving avenues for PSPs. Epson printers are known for their energy-saving attributes, besides the speed of the machine – at 300 sqft per hour – enables the printers to double their print production capabilities."
According to Chavan, there are two other ways in which an Epson customer can save more by capping its spending. "One is the ink circulation system, which facilitates precise mixing of inks. The suction system utilises the content in the pouches or cartridge, reducing it to zero, thereby reducing wastage of ink. Second, is the two-year warranty on its PrecisionCore TFP printheads, which fires 4.2pl ink droplets. So, in all, PSPs do not have to worry about their bottom lines."