Today, Vehicle wraps are one of the most popular digital print applications and have transformed as the biggest mode of advertisements. With millions of vehicles on road the market of bus wrap seems infinite and with HP Latex Digital Printing we can bring a vision to life and make the advertisement on wheel more effective and worthy of attention.
Everyone has taken a note of recent project executed for Indian electric bus wraps printed on HP Latex 700 White machines. Recent major bus warp projects for various state transport includes DTC (Delhi), BMTC (Bangalore), AJL (Ahmedabad), NMMT (Navi Mumbai). These projects were executed by Naitik Enterprises based in New Delhi. More than 500 electric buses in different cities were wrapped with beautiful graphics.
These project were executed in a stiff timeline and Team of Naitik Enterprises worked day and night to deliver on time with outstanding support of HP L700W Latex Digital Print Machine.
HP Latex prints are ready to laminate right after printing and requires no time to dry. Specialized cast vinyl prints produced with HP Latex Inks and cast over-laminates provide durable performance standing up to the demands of the road while the flexible ink layer conforms to the most complex surfaces.
"With more and more players latch on to the idea of fleet graphic, the market is growing exponentially and with HP Latex white ink machines we have competitive edge in terms of flexibility of inks, quality and durability of prints." Commented Nitya Nand, Owner of Naitik Enterprises.
Today the Indian government is boosting the electric vehicle projects for a sustainable future and what else would have been perfect fit than HP Latex Green Printing Solution to wrap these vehicles?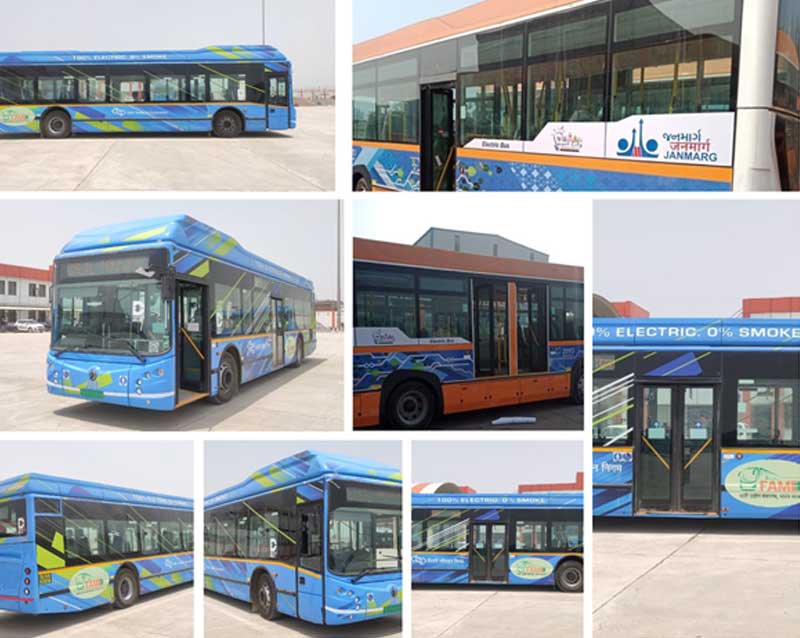 Another project was executed by Kerala customer for lulu mall KMRL metro wrap.  HP Latex technology is an ideal printing solution for Fleet graphic since latex inks are the most flexible inks in the market. Single set of ink can be used for variety of applications and due to it's inherent property ink doesn't show crack even after 100% stretch. Applications like vehicle wraps needs a specialty material like cast vinyl to take the shape of curvatures of vehicle and HP Latex inks goes well along with it.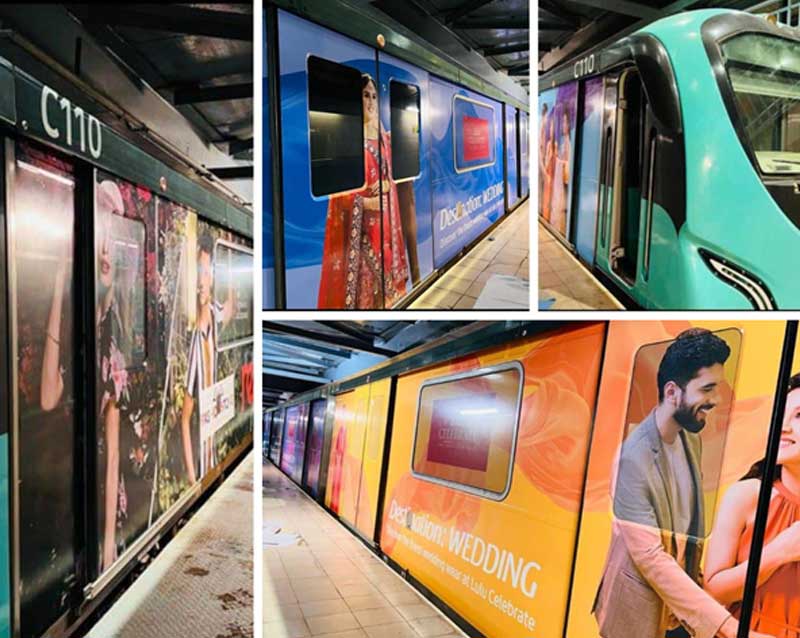 'HP Latex inks don't affect the surface you're printing on, so if you're using glossy film the final output will stay glossy and for this project that was the crucial requirement.' Said Suneesh Kumar KV Owner of Zoom Innovations.