According to a recent report published in leading daily, each year India has almost 30 thousand tonnes of plastic waste disposed of. And since plastic is non-biodegradable, this extremely large quantity of plastic waste is leading to a hazardous and toxic environment. Although there are many such substances that are made of plastics and hence contributing to this hazardous wastes, but the materials i.e. flex and vinyl that are used in creating commercial indoor as well as outdoor endorsements can't be simply ignored. Noting this, quite a few states have already banned the use of flex while many in the fray are preparing to follow the suit.
Nonetheless, flex and vinyl are the most used ones owing to their cheap price and easy availability. No wonder, the perfect replacement for the same is eagerly awaited. There came many alternatives first imported and then quite a few indigenously developed. Point to be noted is that most of the alternatives claim to be recyclable, but none are supposedly bio-degradable. Amidst this state of ambiguity, we at Sign & POP World met Deepak Girotra, Director, Sun Printable Fabric Pvt. Ltd., who, while discussing the options with us, insists that the materials that are being produced by Sun Fabric are both recyclable as well as bio-degradable. Edited excerpts of the interaction are here as follows:
What is your product?
We offer Sun Fabric, an eco-friendly product, which is indigenously manufactured by Candor Textiles, a global textile conglomerate having its weaving, processing and made-up-stitching mill in India. Our product is designed by our highly skilled team of professionals using the finest grade materials and the latest technology in compliance with the international quality standards. All our products are environment friendly, sustainable and contains no pollution-causing PVC plastic in its composition.
What goes in developing such product?
We use 100% pure polyester and cotton material to develop our products. We design and develop versatile, highly durable PVC-free eco-friendly material for both indoor and outdoor display advertising. By offering alternate option as a replacement of PVC flex, the company aims to curb the use of pollution causing flex and vinyl. With all these, we want to help India build a more sustainable eco-system.
Why do you think that your products can replace flex?
We offer the best alternative so far for eliminating the use of pollution causing PVC-based materials like flex & vinyl. Sun Fabric's printable fabrics are 100% eco-friendly. We offer PVC-free fabrics for commercial printing purposes. Our range of cotton fabric is biodegradable and that of polyester fabric is recyclable. All these products are pre-treated with a special prime coating which allows bright vibrant colours to be printed using any print mechanisms including solvent, eco-solvent, latex and UV. All our products are quick to dry, easily cleaned and finished at rather faster pace. Similar to banner wielding all our fabrics are seamable, and offer flexibility to create large custom-sized prints.
What are the key features of Sun Fabric?
These fabrics are non-tearable and can be easily pasted on iron frames or others with great elasticity and stretchability. Being light in weight, these are easy to be folded, packed and transported. The high point is that there is no curled-up edges i.e., Sun Fabric remains straight irrespective of where it is to be mounted. Going forward, our fabric is crease-resistant and offers crisp finish. It is also crack-free, and therefore, the graphics printed on it will never be cracked when folded.
Since how long have you been into this fray?
We are here for the last six years. During this period, we got our products tested and certified by SGS Lab, a laboratory of international repute. We have all the required certifications as the proof of being 100% PVC-free, recyclable and biodegradable. Today, we have nine types of products, each meant for different application. We develop products for both painting as well as printing applications. We export all those products which we develop for painting i.e. canvas, because we don't see a big market for this product here in India. However, for domestic market, we have products for commercial printing purposes, which are developed using special type of coating making it appropriate for applications such as canvas, outdoor, hoarding, blackout, backlit, etc.
Of late, which all new variants have you added to the portfolio?
When we started, we only had polyester, which are recyclable. But now, we have increased our range by adding cotton variants to it, which are 100% bio-degradable. It's a specialised fabric and has a host of attributes. Like for instance, we can seam it and make hoardings out of it. For OOH purpose, we have especially developed a gray back so that light trespassing can be capped. Our polyester-based fabric is recyclable media, which we have sold to quite a few clients in the states of Karnataka, MP, Tamil Nadu and Delhi. We have also developed fabric vinyl, which again is 100% eco-friendly because of being bio-degradable. It is a self-adhesive fabric and completely resembles vinyl, but offers much better look & feel. So, these are the new products that we have added to our portfolio in the recent past.
How has been the journey so far?
We Indians are reluctant to change, and hence, it was tough to convince people to switch over from flex to fabric. But since there are initiatives from various state governments, we are feeling the change now. Lot of people ask for our fabric. They have suddenly become inquisitive about variety of our fabric-based products. The plus point for us is that we now have a full range i.e. cotton- as well as polyester-based fabric solution, which makes us much smarter than any of our competitors who either have polyester or cotton, but not both or all the variants. We also have fabric vinyl which none of them has. This is mainly because we at Sun Fabric think from printers' perspective. So, we know what they require.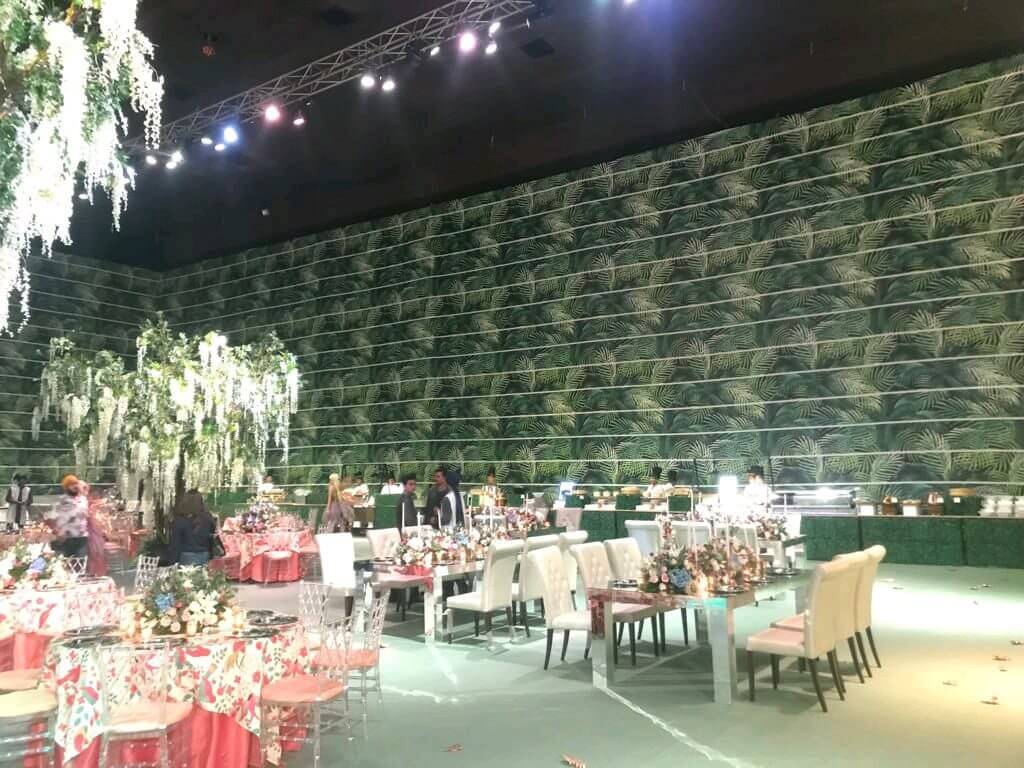 Where is your facility? And what is its capacity?
Our factory is at Shivnagar in Indore. Spread across 8 acres (3 lakh sqft) of land, it is meant for coating and produces fabric for painting or printing purposes. We also have a facility in Surat, Gujarat for basic fabric manufacturing. These fabrics are then transported to Shivnagar for creating canvas and fabric-based media for wide format printing. We are the biggest in India after Arvind Ltd. But again, we have an edge over Arvind because of the variety that we have in our portfolio. See, fabric is not the wonder and can be found with most of the manufacturers. The important thing is coating, which is not available with every fabric manufacturer.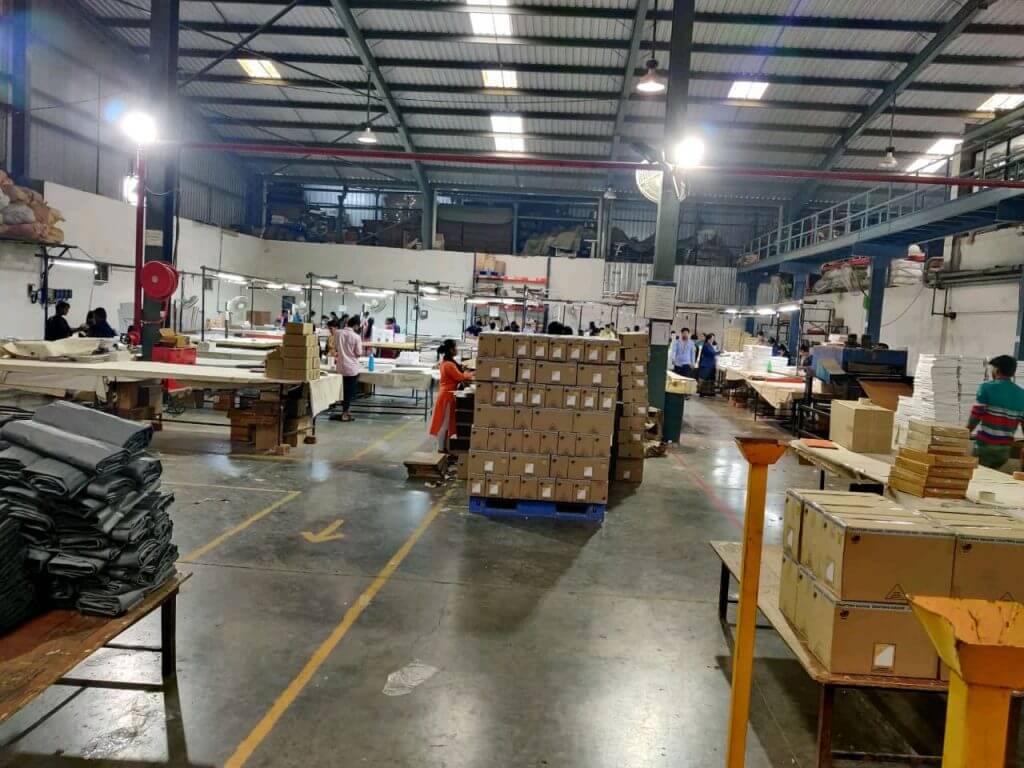 We got to know that an association has been created. Please let us know something on this front.
Yes, we have created an association which is named as All India Printable Fabric Manufacturer Association, wherein there are 10 members for now, and I have been made the association's president for a period of three years. The idea behind the formation of this association is to offer good product, and not make good money.
Let me tell you that the PVC-free fabric for signage industry is our passion. It is evident from the fact that it took only six years to develop nine products/variants in commercial printable fabric that too when there was no such announcements or ban on flex thereby guaranteeing a fail-proof secure future for us.
So, what is the vision of the association's president?
As you know, flex manufacturers are continuously insisting and trying to convince the government that there is no alternative to flex yet. Our aim is to clear this doubt by letting the government and the people know about the existence of a perfect alternative. We are also planning to start sending mailers in order to spread awareness not only among the industry stakeholders or end customers, but also to the concerned government bodies highlighting that we are here with the option you are looking for. We have created profiles on various social media platforms to reach out to as many stakeholders as we can. We want to strongly put our point that like flex we are not restricted with one variant, but have nine variants in fabric. We have even come up with the replacement of vinyl in the form of fabric vinyl.
Amidst all these developments, how do you assess your competition with Chinese stuff?
There are quite a few Chinese manufacturers, who are maintaining that they have come up with fabric but I am very much sure that they must not be having the required certifications. This is because, certified products aren't available at a price they are offering their products to India. This is susceptible and Indians must avoid these substandard products in the name of alterative to flex.