Belgium-based Cosign is an industry leader in architectural signage since 1993. The company constantly works on innovative solutions for the sign industry together with top designers like Stefan Schöning, Bart Bauwens (IDnA) and Fabrique. Cosign set up its India operations in the year 2010, and over the period of time, they have introduced several path-breaking signage solutions for the market.
One of its latest product segments is Cotex Textile, which is a wide range of recyclable printable material meant for multiple applications. To know more about the product range, we at Sign & POP World, spoke with Tejasa Purandare, Director, Cosign India Ltd. She discussed the details of the new fabric and explained to us the opportunities and challenges around its promotion and uptake.
Tejasa states, "With Cotex, we intend to cater to all aspects of soft signage segment which is inclusive of various applications such as light boxes, banners, flags, pop-up displays, Art frames etc. We want to cater to all these applications one by one. Currently, we have fabrics for different ink ranges, so there is separate fabric for UV, sublimation, etc. Moreover, we supply four variants for light boxes, two variants for UV and one variant for sublimation. There is also one block-out fabric."
Speaking on the advantages of Cotex over conventional signage media such as flex, Tejasa notes, "Cotex is made of 100% polyester and is completely recyclable, which is not a possibility in flex. However, the only issue that we really face is cost as flex is still the cheapest. That's the challenge. However, at the end of the day, we all know that environment-wise, polyester fabrics are going to be much better because they can be recycled."
Talking about the unique features of the product, she highlights, "Our fabrics are FR-rated, that is, they are fire-retardant, which is a very important requirement especially in places where the volumes are huge, such as in malls. Moreover, some of our fabrics are crease-resistant so it helps in reducing shipping costs as one can easily fold and send the fabric without worrying about affecting the look of the fabric. Due to its ease of installation, anyone can just stretch the fabric on the frame."
It is known that one of the most important reasons for the popularity of flex is its robustness and weather-resistance. However, the industry is yet to see a fabric-based media that is as durable as flex. Tejasa opines that the current fabrics offered by Cosign can be used outdoors for a maximum of three months but the company is not promoting them as outdoor fabrics.
However, there is plan to launch some weather-resistant outdoor fabrics soon. She says, "We are currently testing a few fabrics for outdoor usage that we intend to launch in the next 2-3 months. Now these products are being tested in some projects. Lab tests are done but we are testing them at outdoor sites in India. We will launch them only when they pass all these tests."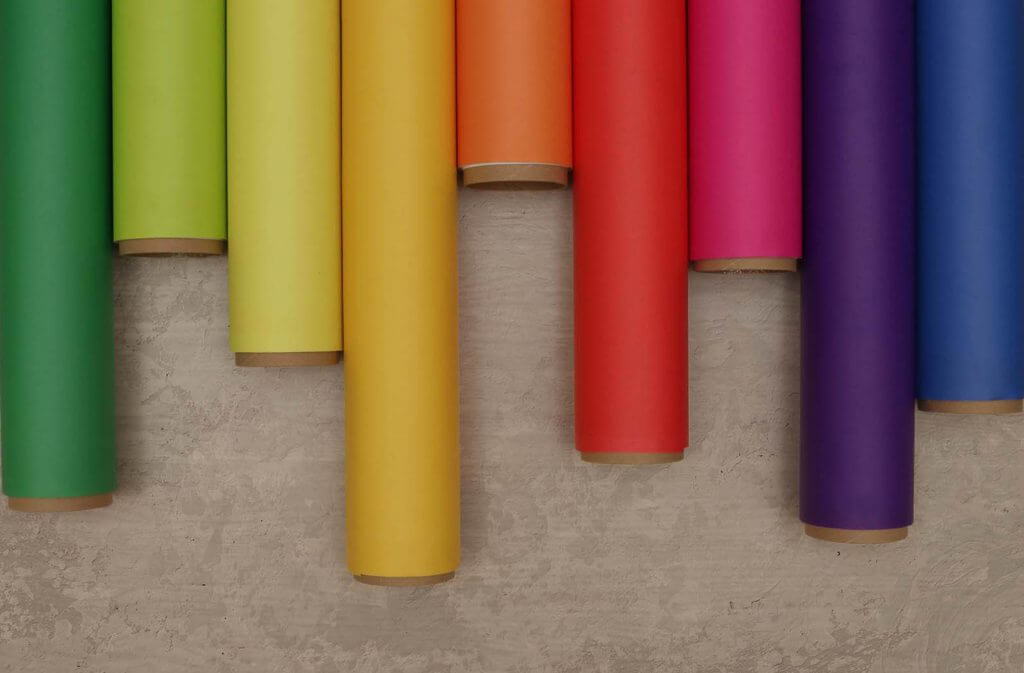 "Polyester fabrics will very soon come in the outdoor segment so a lot of such variants are coming up. Within one year, we will see fabrics that are outdoor-sustainable, for even up to a year. Cost might prove to be a hindrance here and we have to see how brands react. The ones who are concerned about the environment will surely adopt fabrics, irrespective of the price," she adds.
Stressing on what the company's next step will be, she anticipates, "I think our aim is to make brands more and more environment-conscious and keep reducing the gap in prices between the flex and fabric. That way, brands will become more inclined towards usage of fabrics."
The company is currently looking for distributors for Cotexand wants to expand its network in the country. Tejasa says, "This is one product which has to be made immediately available to printers unlike our other products that do not require a distributor network. We want to build our network and we are working very closely with all printer manufacturers for testing our fabrics."
According to her testing has already been done from a few of them. "We want to cover the entire basket so that we can cater to any demand of printers. Another area we are focusing on is brands and we are trying to create awareness amongst them as to how to select a fabric. Features like consistency, durability, light transmission and crease resistance are important. Therefore, we have to tell brands what they need to look for while choosing a fabric."
Commenting on the strength that Cosign has as a company, Tejasa asserts, "Our company is headquartered in Belgium, which has a very rich history in textiles, and most of the first movers in soft signage came from here. We have a back-end team in Belgium that can sit and create recipes specific to printer brands. We can customise fabrics as per the requirements of printer manufacturers."