Started as an employee with Malaysian Healthcare Company Klink Sdn Bhd., a Mathematics graduate from West Bengal, who at one time aspired to become a top level public servant, went on to be an entrepreneur in the country's signage industry. 16 years back, he established Aamar Graphics in the state of Agartala – the north-eastern part of India, Ashutosh Dey found this opportunity at a place where he traveled as part of his KRA. Surprisingly, this is not an offshoot of any family-run business, but an all new enterprise, started from scratch.
All these years, Dey remained busy strategising his marketing and branding activities while setting up a one-stop-shop for all printing solutions in the region. In his endeavour, he came across a series of challenges, not only of the typical topography owing to its location, but also of the mindset which never thought of exploring ways to enhance business. We, at Sign & POP World, tried digging in the passion behind locking down the potential that Dey keeps boasting of. The edited excerpts of what we received from him are as under:
Please tell us about the start of your journey in this world of Signage.
To talk about how it began, well, entrepreneurship was not a frequent word used for every new business 16 years ago. During that period, business usually started either out of basic resistance to challenges from life or a strong urge for survival of passion. The same story was with me too. I was chasing my dream of being an established business man someday. After completion of my graduation in Mathematics, I was preparing myself for higher studies. Simultaneously, I got associated with a part-time job as a Product Training Manager & Motivator with Malaysian Healthcare Company Klink Sdn Bhd., for which I had to travel to various parts of the country especially in the eastern region including Assam, Meghalaya, Mizoram and Tripura. This is how the initiation of my journey to this world of signage began in Tripura.
How did you convert this opportunity into a business prospect?
Somewhere in between training and frequent travelling, I observed that there is a great opportunity for a successful business in the field of digital printing in Tripura. At that time, soft copies of the design were sent to Kolkata and the printed materials used to arrive 2-3 days later via flight back to Agartala. I was a Kolkata-based guy, and I grabbed this opportunity instantly and started working as a liaison agent by taking the charge of sending the creatives or soft copies to Kolkata and delivering the printed materials back to Agartala.
It was the time when digital printing was one of the newest technologies in market and I had the opportunity to earn a good margin out of this assignment. It was from this earning that I was able to hire a desktop computer and a shop on rent. Thus, my journey with designing took me to present day 'Aamar Graphics', where we have the best and the most sophisticated technology to offer signage jobs at any level. We have enough potential to hire the best creative designers to make big difference to the quality of work we deliver to our customers.

Being in a remote location, how did you establish your signage business?
Our business started with customers of retail showrooms and other businesses since there were no corporate customers available initially. To promote the usage of better signage to the retailers and its impact in their respective businesses was indeed a tough job since the concept was entirely new to them. As a result, we opted for having a wide range of display of signage technologies in our showroom and also long counseling of our customers with patience, giving elaborate description about the technology and its utility. Along with this, we kept informing our customers about all the new signage installations in the city. Together, all these created a positive environment for our business and also added to the trust factors of our customers.
Which all tools do you use to promote your brand?
Different social media and personal after-sales calls are various modes through which we connect to our customers.
Where is your unit located?
Our unit is located at Agartala, the capital of Tripura in the country's north-eastern region. Initially, it was a start with a very small amount, but with each passing day, we kept investing in modernising the unit with latest tools and machineries to meet the customers' varied needs. Till date, we have invested about Rs. 1.8 crore in procuring the tools, plant and machinery.
Which all machinery do you have in your facility?
Our unit is well-equipped with a gamut of latest machinery including digital colour printer, sublimation printer, T-shirt printing machine, PVC ID card printer, photo printer, plotter, three solvent printing machines, two eco-solvent machines, laser cutting & engraving machine, and a CNC router.
With all these equipment in your premises, which all signage printing solutions do you offer?
We offer flex printing, digital colour print, eco-solvent print, large photo print, photo frame, eco-frosted, sparkle, canvas print, one way vision, clear film, translite, plotter cutting, glass sticker, colour vinyle, roll-up standee, outdoor fabrication, glow sign board, sun board pasting, mementos, trophies, promotional gifting, corporate gifting, customised gifting solutions, T-shirt, coffee-mug, key chain printing, PVC ID Card, nameplate & advertising accessories. We also offer  LED epoxy signage, LED super signage, LED neon signage, LED pixel signage, LED pixel letter, LED acrylic/metal letter, LED message display, LED clip-on & crystal, LED scrollers & video wall, ACP fabrication work & more.
Who are your target customers?
Considering the wide basket of products that we offer, our customers belong to a wide spectrum from roadside shops to sophisticated boutique showrooms in posh malls. We have products for all types of customers and are competent enough to cater to each one of them as per their specific needs. We actively work on customer segmentation and provide solutions and upgrade to each and every customer on time to time basis.
What strategies do you follow to market your services?
Our strategies keep changing from time to time. Presently, for signage industry, we rely purely on customer connect, after sales services, and immediate exposing/showcasing to our existing customers of any newer versions or upgrades. Besides this, we too have a dedicated team, who on a regular basis, visits retails and work on updates like the deliveries are ensured and taken care of to be strictly on time for all our customers including corporate customer.
We pay special attention in informing our customers about any/all competitors' updates which they may find interesting or like to fofollow A cordial personal visit to the customer, (either regular or once in a while, depending on the delivered work) allows us to understand the customer better. For govt. customers we work with the stakeholders and keep them updated of any new technology or need of replacement of any work or signage.
What challenges did you come across in your way?
We came across several challenges. Major ones include coping up with the constant newer entries which keep on trying to disrupt the market by offering cheaper rates for inferior quality work standards remains a big challenge for us. A huge inventory of supplies needs to be kept in stock keeping in view the region's limitations. Since we work in remote locations, a steady transport chain has to be maintained always.
Even our guaranteed timely services and regular visits by engineers also become costly because of the topography of the state. Availability of creative designers was an issue which we have addressed by giving performance-linked bonuses and thus for last 3 years, we have not faced any attrition yet.
We got to know that you also contribute to CSR. Can you please share a few instances?
For Aamar Graphics, CSR is not always about writing a cheque in favor of someone. We take responsibility towards society in every step and truthful decisions are taken by us to ensure that our working is done in strict compliance to the existing pollution norms. Apart from this, we take active interest in promoting new businesses and also participate actively in various socio-cultural events which deserve to be supported.
In June 2018, when we completed 15 years of Aamar Graphics' establishment, we marked this occasion by adopting five HIV kids. We took over lifelong responsibility of their wellbeing with a promise to offering them a quality life.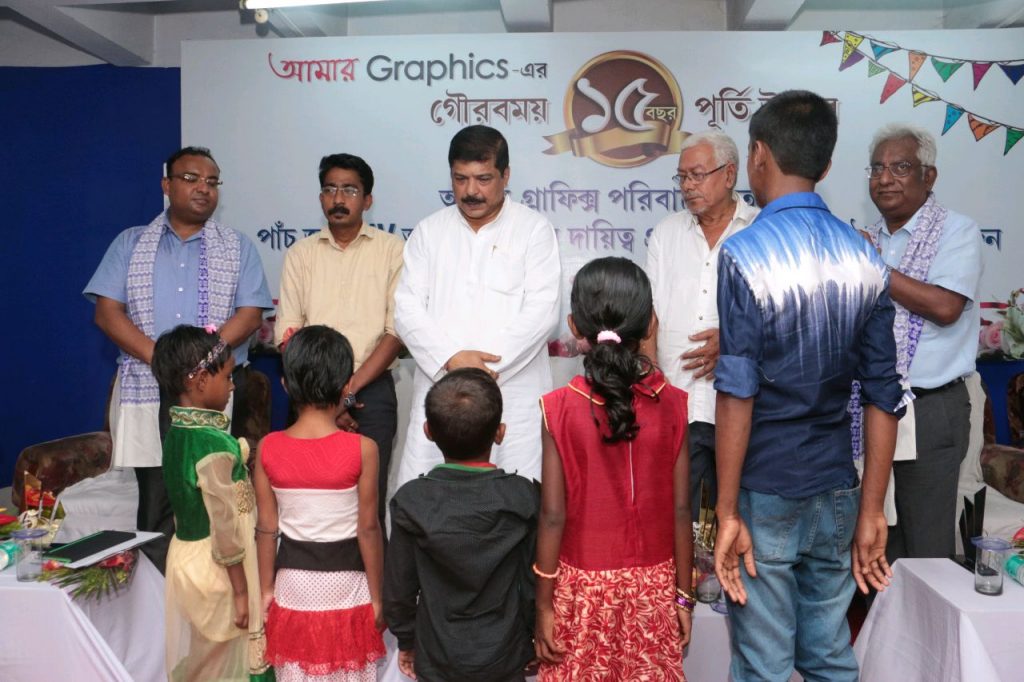 In the same year, we organised a year-long health awareness programme with rural tribal women and children, of the Khamtingbari village in Tripura, wherein we also distributed sanitary napkin throughout the year.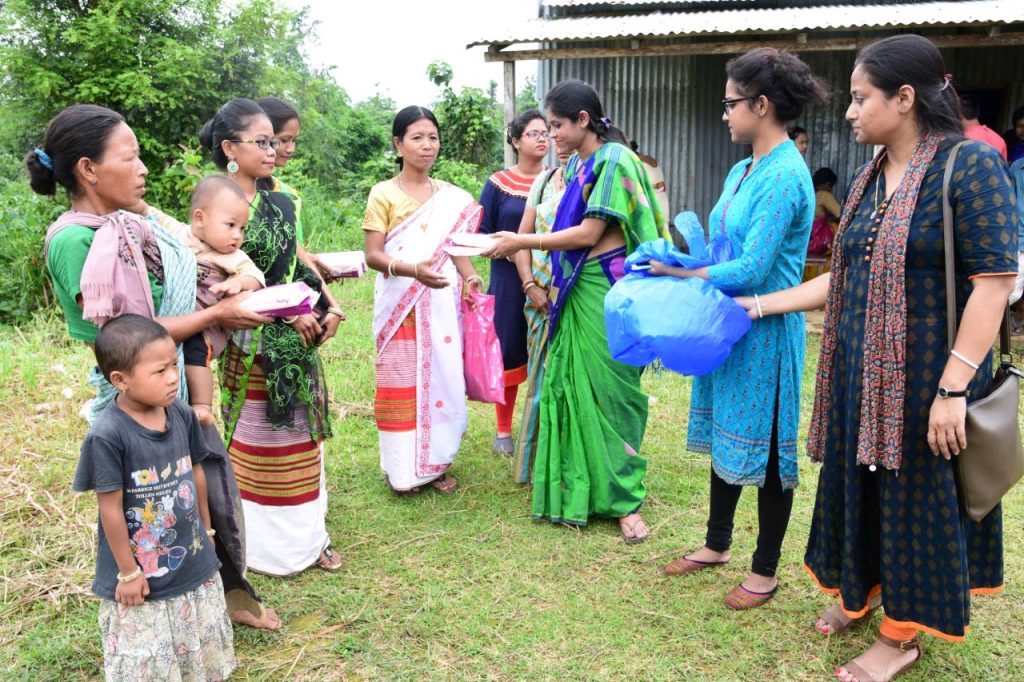 Going forward, we have recently started the Annual Felicitation & Award Ceremony to felicitate 10 best women of the state in 10 select fields like Education, Sports, Culture, Music, Journalism, Politics, best Women PS, Literature, Social Work, and Blood Donation on 8th March each year to mark the International Women's Day.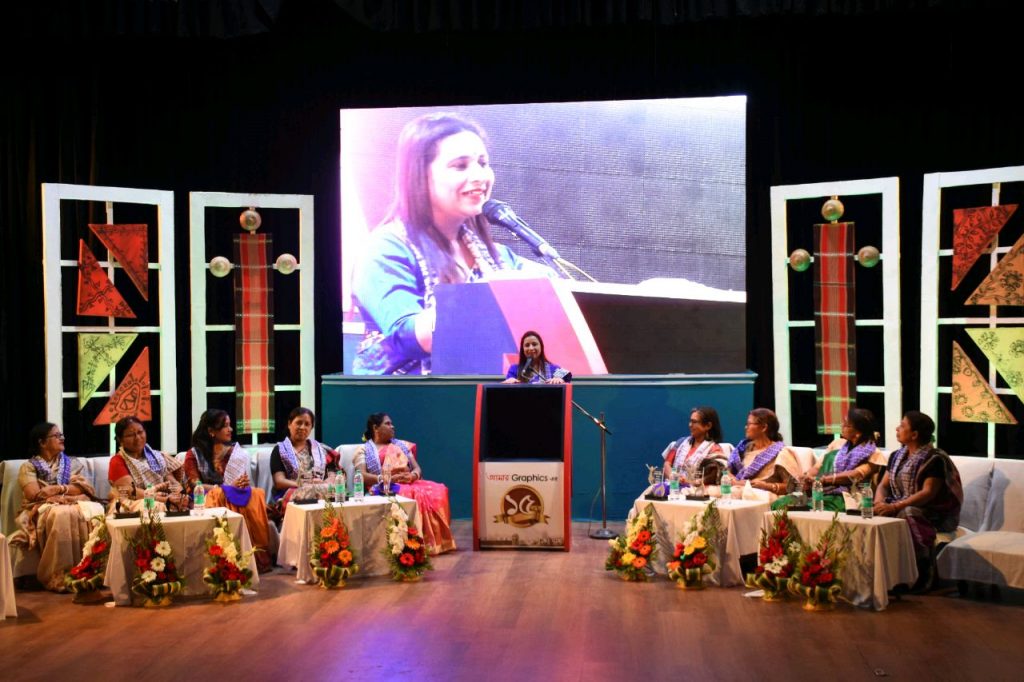 For all these to happen successfully, I want to thank my wife Mrs. Nabanita Ghosh Dey, whose support and presence keeps me encouraging. She remains vital when it comes to organising social activities of this stature.
We also welcome, appreciate and are always open to support any ideas apart from our domain and help them achieve their goal. In future, we look forward to participating in campus interviews and hire fresh talent and make them industry compatible.
How do you see the prospects of your signage business in time to come?
This industry has an immense scope and a promising future in Tripura, just like in other parts of India. With the newer technologies being launched into the country, and more of global and home grown brands shifting focus and putting big budget allocation for brand showcasing, we find ourselves committed to develop these best practices and induct newer technologies to ensure every customer's satisfaction in this part of the country. Additionally, we also remain optimistic towards small retail businesses. Apart from these, government tenders from various departments in Tripura also keep adding to our top-line where we predict increasing amount of money to be allocated year on year.
What is your expansion plan?
We have numerous active clients in our master database, including government, corporate and retail business owners. We plan to further increase our database within the next financial year. We also plan to expand our network through third party liaison and want to increase our footprints to tier 3 cities in the surrounding states including Assam and nearby areas.