Lokesh Goyal, who shared his experiences with us, is using Roland DG's LEF
Lokesh Goel of Pioneer Digital is a proud owner of two machines of Roland, LEF & XF. He started his business in the year 2005, which entered into a rapid expansion mode after his association with Apsom Infotex Ltd. – the exclusive distributor of Roland DG in India.
He has been a true believer in technology, and therefore, his association with Apsom Infotex proved its worth bringing out the best for his business following the latter's best technical support and sound advice in the right machine selection. Goel bought LEF in March 2017 and since then he has been churning out bulk as well as specialised projects with ease.
"LEF's own textured and colour library makes me have an edge on quality and clarity which is reflected in each and every print. It has an intuitive distance mode with a height tolerance to ensure outstanding consistency on irregular and curved objects. Matte & Gloss effects can be used for Spot UV and jewellery highlighting in print. With LEF, I can take special 3D effects with gloss inks. I emphasise on technical superiority of the LEF and its software which while even on standard mode, is able to produce perfect quality output. This wonderful machine has opened avenues of business from many industries."
With this association with Apsom, Goel learnt the importance of maintenance of the machine. "It's hardware as well as software. To get the best out of your machine, both the software and hardware should be up to the mark. The extended service support has helped me create specialised design wherein profiling is necessary as more colours in the print reflects less clarity."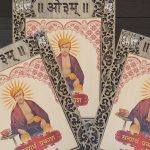 Customised Book Covers – MDF book covers printed on LEF with laser cutting can add more value to the product. Opening new market segment for LEF users.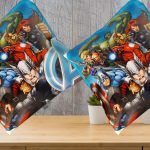 Cushion Cover/Sports Industry – LEF comes with Universal inks featuring 220% stretchability. So, there is no need to switch from rigid to flexible inks, making printer more versatile and profitable.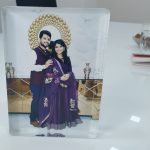 Photo Segment / Printing on Acrylic – LEF can print on virtually any material, whether it is glass, acrylic, leatherette, etc. thereby opening new opportunities in photo printing segment.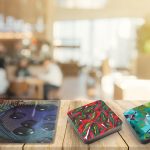 Customised Cards, Pen Drives and Coasters – LEF is ideal product for short-run items with customisations with endless market in the waiting.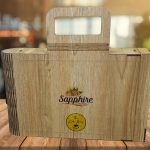 Customised MDF Gift Boxes – This is a perfect application in gifting industry especially during festive seasons like Diwali, Christmas, Wedding and in bakery industry as well.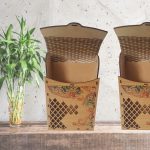 This is a fusion of laser cutting and digital printing on MDF. This application can be promoted to other laser users.