ColorJet assures a sustainable and secure print business with its BioPrintTM technology, which is specially created for prints on bio-degradable and 100% recyclable fabric media. It has come amidst rumors over the ban on flex and banners, while the buzz is also around the future of digital print business in India.
Will flex be banned for sure? What are the alternatives in that scenario? What pressure do these alternatives put on the bottom line of the print businesses? Who can offer these alternatives? How can I find a trusted partner? The question-list is endless.
This is because the country is geared up to celebrate the 150th birth anniversary of the Father of the Nation, a day to be remembered for multiple reasons. While we celebrate we also mark a milestone of completing 5 years to the Swachh Bharat mission.
On this remarkable day, the nation is looking forward to a big announcement from the Prime Minister regarding his vision towards making this country plastic free. With the buzz surrounding the possible ban on single-use plastics, the people of the nation are concerned about the implications of the decision.
These changes are expected to highly impact various businesses. No wonder people across the country are susceptive to the sustainability of their businesses following these major changes. One among these speculators belongs to one of the oldest & biggest of marketing industries, the outdoor advertising and signage sector.
In lieu of this ambiguous scenario, Colorjet, India's largest manufacturer of Digital Inkjet Printers, as per IDC Q2 2019, comes forward to assure the sustainability of the print business with its BioPrintTM technology. In this way, the company assures all its 4000+ existing print partners that they are a part of this secure and sustainable print ecosystem.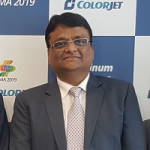 Talking about ColorJet Innovation Laboratories (CIL), M. S. Dadu, Chairman – ColorJet India said, "CIL constantly innovates and strives to provide the best of the print solutions for their customers as per the industry and environmental norms. CIL, in collaboration with the value chain partners, has been working on developing sustainable print solutions under solvent, eco-solvent, UV and soft signage segments."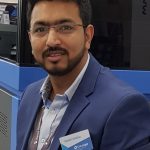 As conveyed by Smarth Bansal, DGM-ColorJet India, "Being a key industry stakeholder, it is our responsibility to contribute to the sustainability of this business ecosystem. With ColorJet's BioPrint technology, we offer future-proof sustainable solutions to all the print business problems."
Bansal further adds, "ColorJet's BioPrint is not just eco-friendly, it is business friendly too! Our GreenTechTM is compliant with all international print standards. We had anticipated this scenario seven years ago and have been working on our products to be future-ready."
Moreover, being an EPR partner, ColorJet also works diligently under the guidelines of CPCB, Ministry of Environment, Forest and Climate Change, Government of India, in fulfilling the extended producers' responsibility with an aim to contribute towards building a greener ecosystem. Under this EPR initiative, they partner with agencies like Goonj and Exigo to offer end to end recycling of print & industrial waste.