Continuously depreciating rupee has created concerns for importers, but aiding indigenous manufacturers.
Last few weeks have witnessed unprecedented deterioration in the Indian economy but wasn't unexpected as the way economy is being responding to the global activities. The rupee's downward slide continues, and the latest recovery in the lira has left little impact on it. The rift between the rupee and the dollar has further widened as joining the global meltdown in currencies, the former plunged to a record low crossing 70 against the latter.
It is true that the rupee shows no signs of clambering out of the depths with the unit showing no sign of recovery rather indicating further fall in the days to come. The rupee can see a further dip if a forex analyst is to believed who has been quoted as saying that if global currencies show further meltdown, the rupee will also fall further. It could touch 75 in the next 4 or 5 months.
Impact on Importers
This turmoil in rupee is badly impacting the Importers as the cost of getting goods or equipment in to India has increased. When the rupee weakens, importers especially oil companies and other import-intensive companies have to shell out more Indian rupees to buy an equivalent amount of dollars. In other words, a weak rupee can act as a kind of import tax. The duties have been escalated and are eventually adding to the cost. Margins of almost all the importers have come under pressure irrespective of sectors.
Impact on Exporters
Considering the impact of rupee fall, analysts expect the currency depreciation is always favourable for exporters including the Indian Signage industry, wherein most of the manufacturers do import but that constitute only a small portion in the form of components. Exporters, therefore, are expected to benefit from this situation as they get more rupees while converting their dollar export earnings into Indian currency.
Taking note of this drastic move in the financial setup of the country, we, at Sign & POP World, tried contacting the signage industry fraternity that includes manufacturers, importers and traders. Following are their reactions:
ColorJet India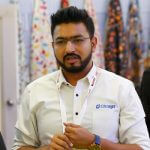 As on date the rupee's free fall refused to stay strong against dollar, the currency hit a new low of 70.82 against the US dollar and thus the Currency's weakness makes import of printing machines costlier than ever before and they will eventually pass it on to end customers, if not now then somewhere in near future.
ColorJet being truly an Indian manufacturer of digital inkjet printer with biggest manufacturing facility in India, is unmoved by the impact. And the reasons are that the rupee depreciation is only 20% of our total expenses which are dollar dominated hence, we are not only managing our offerings at same price, but also gaining profits while exporting our products.
Smarth Bansal, ColorJet India
Macart Equipements Pvt. Ltd.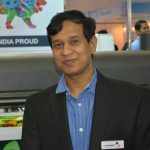 It's for both actually. As a manufacturer, the impact is not so much because the import content is hardly in a range of 30-40% if we take print heads and all other components that we use while assembling our machineries, which is not making any big difference. But yeah, even that is a considerable figure in that sense as who wants to pay more. So, it might hurt.
But more than us, it is hurting to the direct importers. For those who are importing final equipment, it is more difficult to cope up. It is also true that for now they are not transferring this increased price to their customers but are absorbing themselves and in turn shrinking their respective margins.
It might take six months to a year to get the price correction done as for now if we are using 20% or 30% of the components that go in machine, it has increased only a meagre say 2 to 3% when it comes to cost of manufacturing which currently we ourselves are absorbing. We have to do it slowly as sudden increase may badly hurt the economy as a whole.
This is a huge opportunity for indigenous manufacturers. The message is very clear that the time is right to shift the focus and favour the cause of indigenous manufacturers instead of buying out the imported stuff. This will push the manufacturing capability of Indian manufacturers and we may start exporting in the range that Chinese are doing.
Atul Gandhi, Director, Macart Equipements Pvt. Ltd.
Mehta CAD CAM Pvt. Ltd.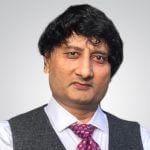 As you know, key components of any machine in our industry or complete machines are mostly imported. No doubt that the fall in rupee has increased our cost, which we are absorbing for now because we can't transfer this on to the sale price for some time. It is also a fact that whenever rupee falls, sales get affected because then customers wait for the market to get stable. Nonetheless, if the rupee crosses 72-mark against dollar, we would be forced to increase our prices. As a result, big players will grow gradually, while it may become difficult to survive for small players.
Since, we have huge infrastructural support; we are able to face this currency turmoil. Meanwhile, at Mehta CAD CAM, sales volume is continuously increasing owing to its expanded and booming product portfolio that includes fiber laser cutting Machine, CO2 laser engraving and cutting machine, CNC router, Starfire printer, UV flatbed printer, etc., almost all our products are now stable.
Shailesh Mehta, MD, Mehta CAD CAM Pvt. Ltd. 
Pioneer Polyleathers Ltd.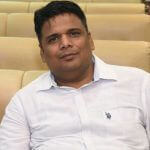 With steep depreciation of rupee, by almost 10% in the last 5 months, the cost of imports has gone up higher than expected. We are into an industry wherein key raw materials are petro based which are directly affected with the crude oil prices. The share of import is about 60% of the total raw material consumption; therefore, falling rupee has badly impacted our raw material costs at least to the extent of 60%. So, the manufacturers are little better off than the importers.
In our business, the scale of export is not that high (may be 5-10% of the total), which allows only a little benefit of the depreciating rupee. If the trend continues for some more time, this hike needs to be passed on to the customers.
Purnendu Kashyap, VP(Sales & Marketing), Pioneer Polyleathers Ltd.
Trinity Inks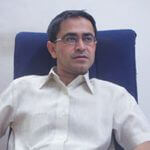 Imports, for sure is getting expensive, but it's a global currency turmoil. Accordingly, other currencies including Yuan have also been depreciated, which is a good sign for Indian importers. This will force the Chinese manufacturers to do some level of corrections by bringing down the prices of their products including inks. However, despite importing at increased prices, the importers and also other Indian manufacturers are not showing any sign of resentment for price corrections, we will have to go with the league without making any change to grab this opportunity at least for some time.
Amar Patel, Director, Trinity Inks
AT Inks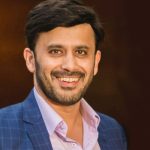 The importers are badly affected as they are unable to pass on the burden to the customers. It is for both the exporters as well as importers as they are unable to balance it out as of now. The depreciation in the rupee will continue as there seems to be no brake from this rupee downslide over the next two years. Eventually, the increased price will be passed on to the economy, unless it happens too fast and too suddenly.
Saurabh Goswamy, Director-Marketing, AT Inks
Sun Sign Technologies Pvt. Ltd.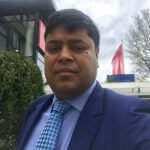 The falling rupee value against dollar is worrisome for people like us as for now we are unable to transfer the burden to our customers. This is because we can't do that suddenly as it may hurt the market sentiments. However, it is hurting the direct importers especially those who are importing final equipment. The situation is difficult to cope up. We have no other way, but to wait for some time. For now, we can't control from our end and hence, absorbing the trade deficit without transferring the burden of increased price to our valued customers.
Deepak Gupta, Sun Sign Technologies Pvt. Ltd. (Starflex)
Apsom Technologies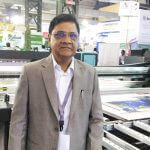 8 to 10% fall in rupee against dollar is a critical issue for our business. Initially we thought that it was a temporary phase of two-three weeks.  But it is continuously going down. As per market reports, it will further go down by 5 to 7% more. If it continues like this, we will have no option but to increase the prices of the products to maintain the quality of products and services. We don't want to put 100 percent burden on the customers, but to be shared by both – us and customers. I suggest other competitors also to do the same to maintain industry standards.
Vir Vikram Bhatia, MD, Apsom Technologies
Arrow Digital Pvt. Ltd.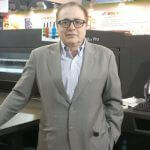 Yes, we are increasing our prices as it is inevitable, and also in some cases, are bearing the cost which is affecting our costs in this ever slowing economy due to liquidity crunch in the market.
Sam Patel, MD, Arrow Digital Pvt. Ltd.
Daksh Enterprises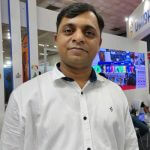 For us, the impact of rupee fall is already there as the trading activity in the market has gone on to a halt for now. We are finding no investors because of the uncertainty in the value of rupee, which is showing no sign of correction at least for the next one year. However, quite a few importers are making good money by offering subdued products/machinery in the market at a considerably low price. Though this practice is not new but it has become more cumbersome now than earlier as it is hurting our trade.
Sanju Bamel, MD, Daksh Enterprises
Satyam Plastics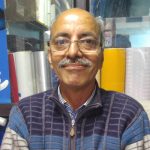 We have started transferring the burden to our customers as we are left with no option. We already have done half the shift and will take a couple of weeks to fully transfer the increased price burden to the customers. It's a natural process in trading. We are traders and can keep the inventory for more than a month at the max. The total impact on price will be a rise of 10% going in line with the decline in rupee value against dollar.
It will not help the manufacturers either as most of them are importing the basic materials. If the rupee slides, the cost of the raw materials also shoots up. There is no way they can absorb the increased cost for more than a fortnight, even if they want to absorb the burden and agree to shrink their margins.
Rajiv Kalra, Satyam Plastics
Somya Digital Technologies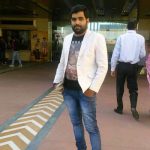 The value of rupee is going down like it has been kept on a steep slippery turf. For now, importers like us are badly impacted as the import price has shot up while we are unable to transfer the burden to our customers as yet. In a nutshell, we are absorbing this price increase, which is amounting to 40% of our trade margin – either willingly or forcefully – as there is no other way out. We will have to wait n watch before making any price correction.
Naveen Grewal, Director, Somya Digital Technologies
Satyam Techno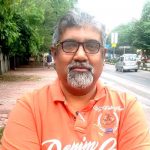 We are feeling the direct impact as our parent companies has increased the price amidst the fall of rupee against dollar. Even the companies that follow a fixed schedule of increasing prices twice in a year, has also increased its prices in the middle to absorb the resultant enhanced duties. However, following true business ethics we do not want to suddenly transfer the burden to our customers till the time we are clearing the old stocks.
Accordingly, we have not yet done the price correction for our customers but are constantly pitching them for the planned rise in the next couple of weeks as the forthcoming consignments are already overpriced, which being a trader we can't absorb on our part.
Abhijit Bose, Satyam Techno